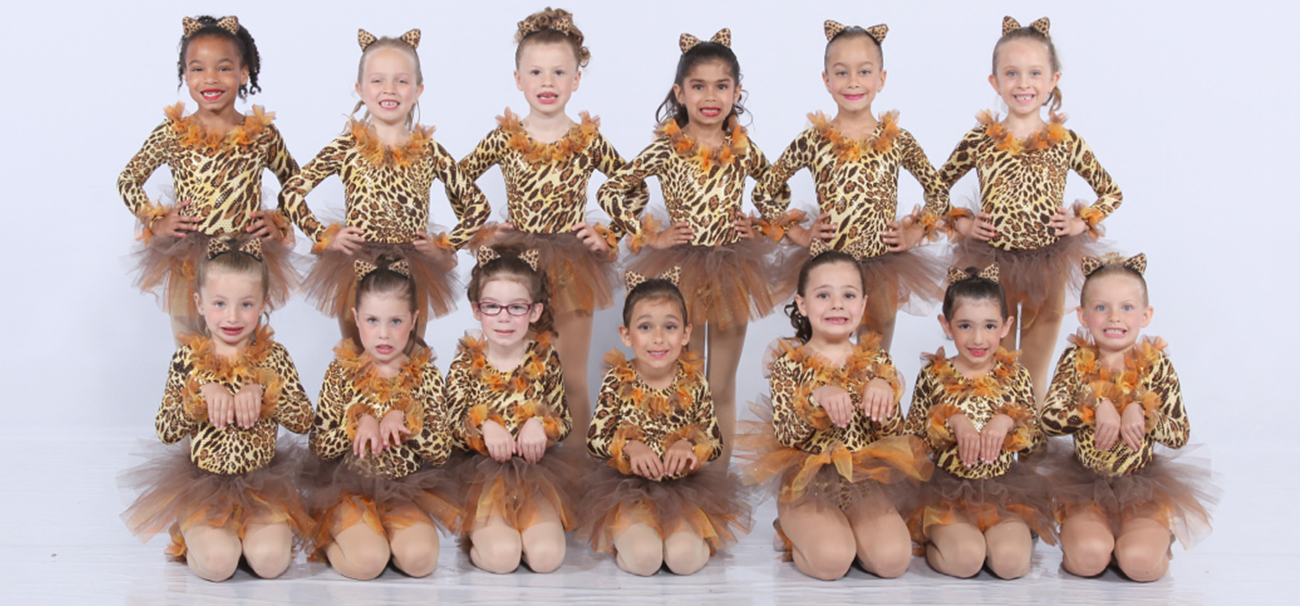 REGISTRATION NOW OPEN!
Dance Elite is pleased to offer fun and exciting Recreational Dance for all ages.
Please view our schedule below.
Registration can be completed online at
Dance Elite's Recreational Program is designed for students seeking to build poise, confidence, technique, and a love for dance and the arts. Students will participate in a weekly dance class emphasizing musicality, coordination, dance technique, and fun!
All of our dance classes are taught by fully certified teachers. Dance Elite prides itself on offering the best dance education possible for your child. In addition to learning the fundamental technique of dance, students will also experience the disciplines of dance and the arts. Students can also participate in dance examinations within the Canadian Dance Teachers Association in the areas of tap, jazz and ballet.
2 YEARS

MOMS & TOTS: a half hour class in ballet and creative movement. Moms, or dads, join with their little dancer for a fun filled class.
3 YEARS

PRE-SCHOOL DANCE: a 45 minute class combining ballet and creative movement. This program introduces basic ballet positions/technique as well as movement, coordination, and rhythm in a fun and nurturing environment.

TUMBLING: a 30 minute class introducing the basics of acro tumbling skills. Please note this class does not participate in our year end recital.
4 YEARS

KINDER-DANCE: a 45 minute class focusing primarily on ballet technique with a brief introduction to jazz dance technique. This class also teaches students about movement, coordination, and musicality in a fun and nurturing environment.

BOUNCE AND TUMBLE: a 30 minute class combining the upbeat basics of hip hop and the introductory of acro tumbling skills.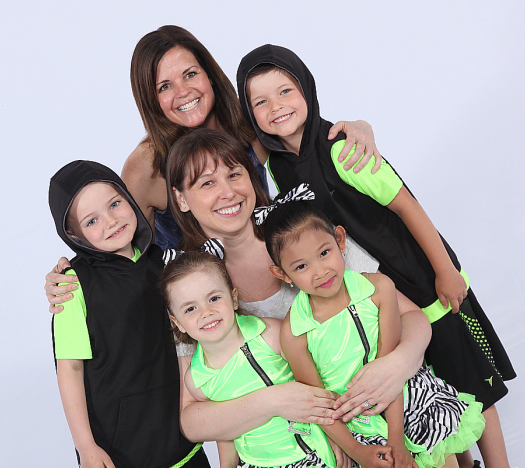 5 YEARS to ADULT

BALLET: dancers are taught the fundamentals of classical ballet technique, which focuses on posture, poise, and elegance through core strength, endurance and flexibility. Dancers have the option of participating in a technique only and/or choreography class.

JAZZ : this upbeat style of dance will teach students the fundamentals of jazz technique through the use of isolations, strength, and flexibility. Students will explore this expressive dance style in a fun and high energy environment. Dancers will combine technical components such as turns, jumps, and kicks, with stylistic movements to perform an upbeat piece of choreography for our year end showcase.

TAP: students will gain a solid foundation of tap technique which focuses on rhythm, timing, and coordination. Tap dance differs from other forms of dance because it uses the body; more specifically tap shoes, as a musical accompaniment to enhance the rhythm and tempo of music. This class is the perfect blend of intricate foot work and musicality.

ACRO JAZZ: this class focuses on the flexibility and strength of gymnastics/acro with the precision of jazz dance technique. Students will work on core strength, flexibility, and balance to execute various tricks and tumbling components. Dancers will blend skills with the fun, energetic style of jazz dance for their year end choreography.

HIP HOP: this upbeat and high energy class focuses on the popular urban style of dance, as seen in today's hottest music videos.  Hip hop technique has a strong focus on isolations, precision, and style that provides a funkier edge to the basic styles of dance. Bring your dance sneakers and get ready for a high energy, funky, and fun style of dance.

MUSICAL THEATRE: this Broadway influenced style of dance combines dancing, lip syncing and acting. Whether you love the spotlight or want to enhance confidence in performing and public speaking, this program is for you.

MODERN: this class provides students with a solid foundation of true modern dance, which has a strong ballet undertone and focuses on use of breath, core strength, and creating shapes. This abstract dance form is offered to intermediate student's age 10 years and up.

CONTEMPORARY/LYRICAL: is a non traditional style of dance combining the fluid movements of ballet with accents of sharp isolations found in jazz dance technique. Students will learn to express the lyrics of the music through dance, body language, and performance. Dancers must also participate in a weekly ballet class to take the contemporary/lyrical program. This dance form is offered to intermediate students age 10 years and up.
STUDENTS ARE INITIALLY PLACED IN CLASSES BASED ON A COMBINATION OF AGE AND EXPERIENCE. DANCERS WILL BE ASSESSED BY THEIR TEACHER THE FIRST TWO WEEKS OF CLASSES AND MAY BE SWITCHED TO A MORE APPROPRIATE CLASS.